Roughly estimated, Chinese businessmen account for 2% of the Philippine population, but control nearly 80% of the Philippine economy and economic resources. From banking, transportation, tobacco and medicine to real estate, communications, catering and retailing, the main industries in the Philippines are basically dominated by Chinese enterprises.
According to the Forbes Worlds Billionaires in 2018, eight of the top 10 rich people in the Philippines are Chinese businessmen. They are Shi Zhicheng, Wu Yihui, Chen Yongzai, Chen Juezhong, Zheng Shaojian, Wu Congman, Cai Qiwen and Xu Wenzhe.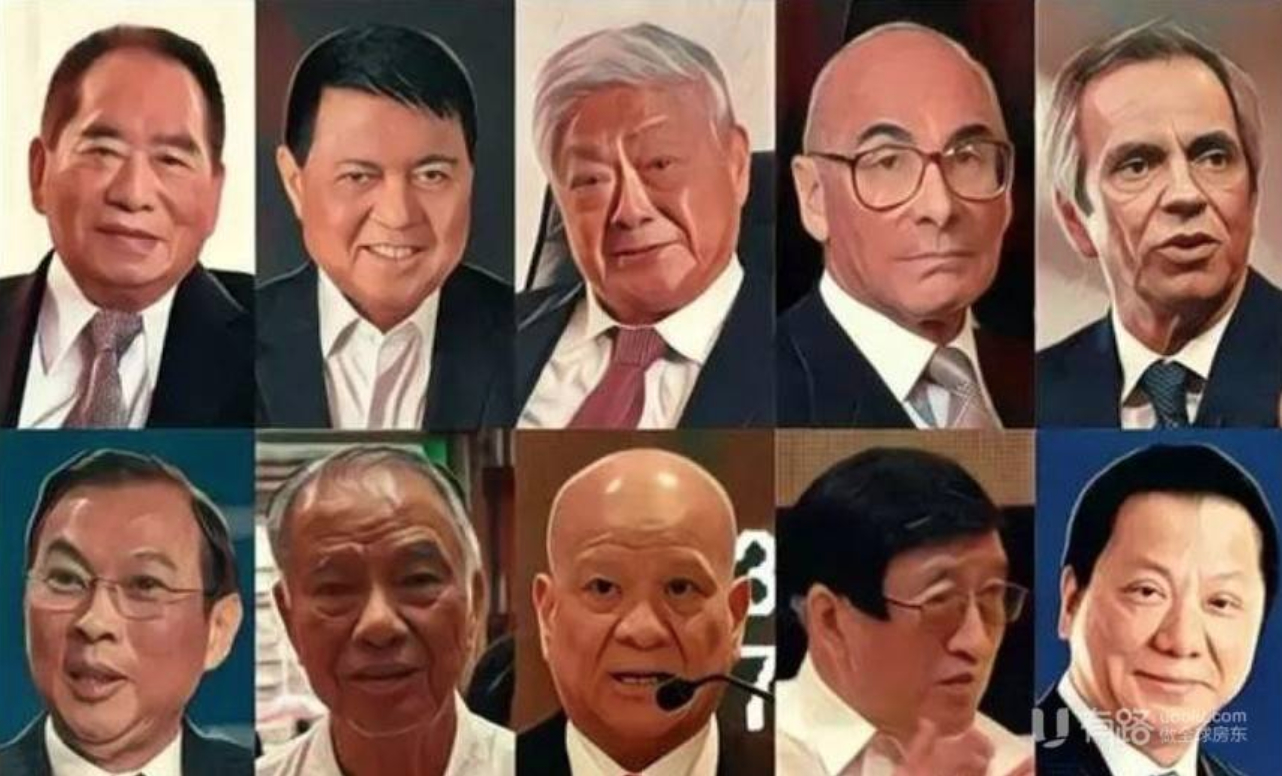 In the Forbes list mentioned above, the rich Chinese in Philippines come from the same province of China: Fujian. More than 85% of Filipino Chinese are native to Fujian. Cantonese nationals took the second place, accounting for about one-tenth of the total.
After the end of World War II, Chinese businessmen seized the opportunity of social and economic transformation in the Philippines, switching from business-oriented to manufacturing and other industries in a timely manner, and developing towards diversification. They have made impressive achievements in import trade, manufacturing and tertiary industries.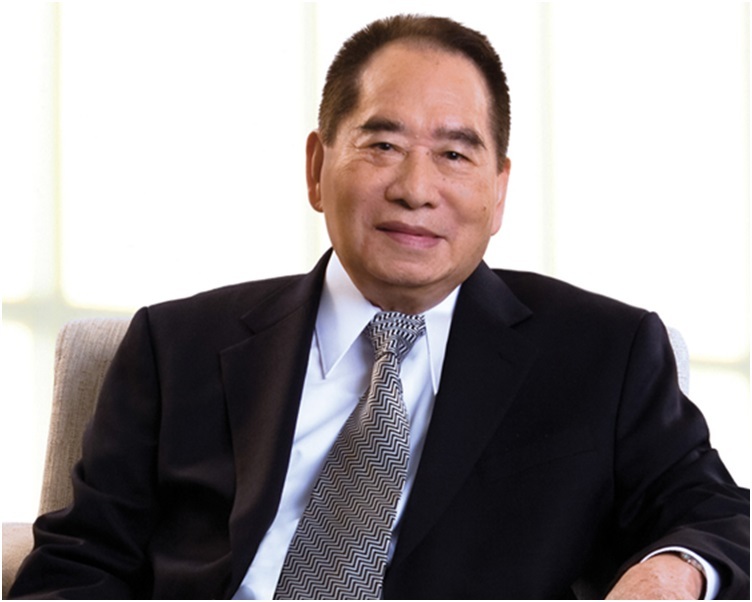 Mr. Shi Zhicheng (Henry Sy Sr.), ranked first, has a net asset of $20 billion. His family leads three valuable Philippine companies: SM Investments Corporation (SMIC), SM Prime Holdings and BDO Unibank.
According to Forbes, in 2018, Shi Zhicheng became the richest person in the Philippines with a fortune of USD 18.3 billion dollars, ranking first in the list of Forbes Worlds Billionaires the Philippines. Shi Zhicheng has been the richest man in the Philippines for 11 consecutive years.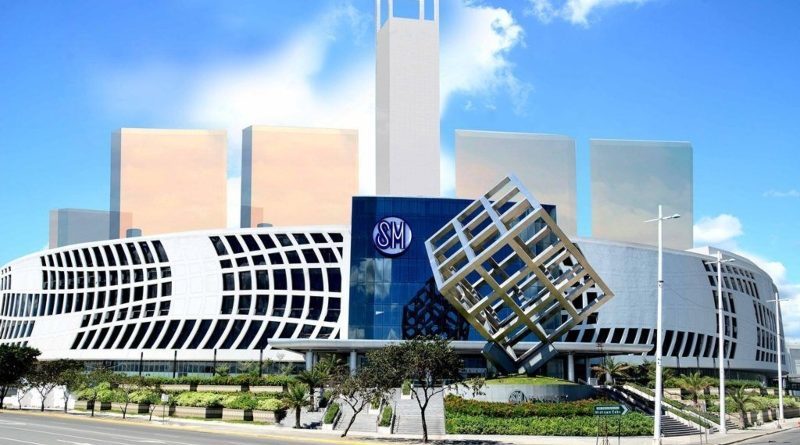 Shi Zhicheng's SM Holdings Group is the largest developer and operator of the Philippine retail shopping group. It has 72 shopping malls in the Philippines and 7 shopping malls in China. SM has a total retail property area of 9.5 million square meters. There are 18,153 tenants in the Philippines and 1,940 tenants in China.
Shi Zhicheng has also created jobs for thousands of Filipino workers, helping them and their families improve their quality of life. In the Philippines, Shi Zhicheng is also one of the successful entrepreneurs highly respected by the local people.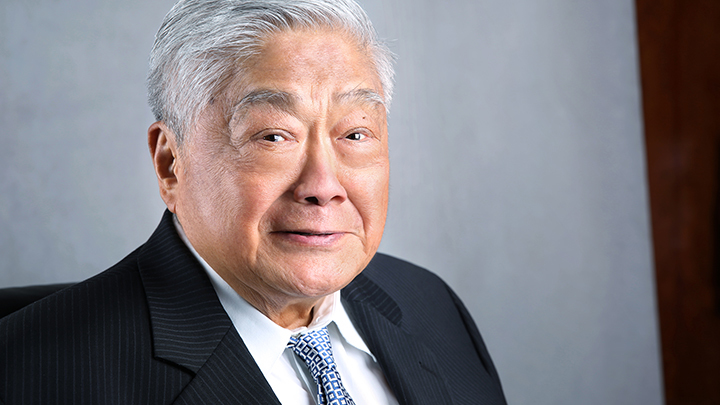 Wu Yihui (JohnL. Gokongwei, Jr), founder of JG Summit Holdings, is the second richest person in the Philippines. He is worth $8.58 billion and ranks 305 in the world. The group owns Universal Robina (a regional industrial group), Airlines Cebu Pacific (an affordable airline) and Robinsons (a real estate development company).
Born in Xiamen, Fujian Province, China, Wu Yihui immigrated to the Philippines with his parents when he was less than one year old.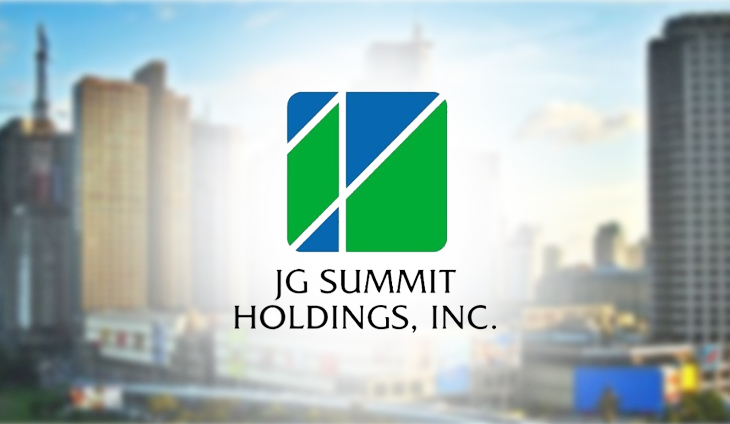 He founded JG Summit Holdings for more than half a century, involving food retailing, real estate, aviation, telecommunications, hotel catering, shopping groups, banking and finance, publishing and other fields, known as "Philippine Li Ka-shing". Wu Yihui's RLC is one of the four largest listed real estate companies in the Philippines. In 2003, he also invested 2 billion yuan to build Robinson Shopping Mall in Xiamen Railway Station Business Circle.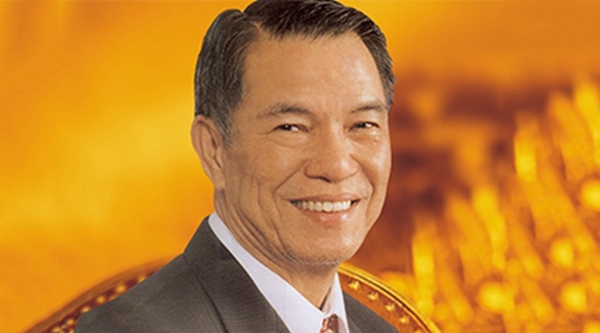 Chen Yongzai was once the richest man in the Philippines. He became famous as a teenager and had many star-sparkling labels on him, including "King of Tobacco", "King of Beer", "King of Airlines" and so on. In the Philippines, Chen Yongzai's reputation can be said to be well known. During decades of development, his enterprises have penetrated into many aspects of Philippine national life and become a brand that people will inevitably encounter in food, clothing, housing and transportation.
Born in Jinjiang, Fujian, China, at the age of 4, Chen Yongzai made a living in the Philippines with his parents. At the age of 20, he started a starch processing factory with the help of his relatives and friends. Six years later, he founded several glycerine factories in the Philippines, which controlled the glycerine market in the Philippines.
Since the 1970s, Chen Yongcai's enterprise group has expanded greatly, and has entered the fields of breeding, banking, steel, beer, aviation and so on.
Today, Chen's Group has entered more than 40 industries with hundreds of companies. As a result, Chen has become one of the largest employers in the Philippines. He provides employment opportunities for more than 50,000 employees and provides livelihoods directly for nearly a million farmers, with countless indirect beneficiaries.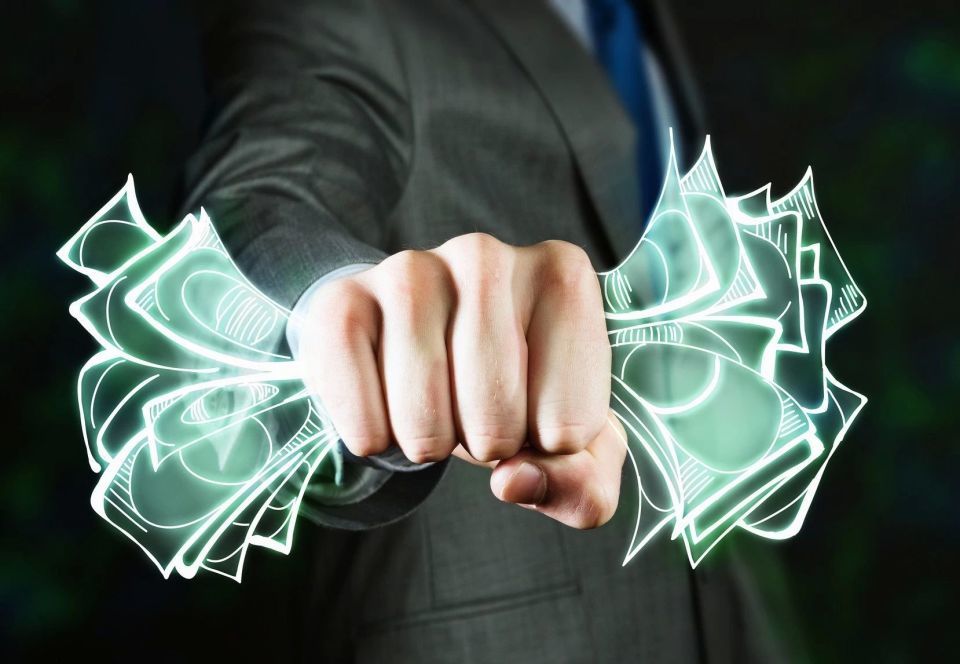 As mentioned above, one of the keys to the wealth of Chinese businessmen in the Philippines is their traditional way of thinking of "maintaining value" and "preventing trouble before it happens". This makes them pay attention to storing their wealth in the form of fixed assets with higher value. Buying real estate is a hedging option they will make. So where do most of these Chinese businessmen like to buy real estate in the Philippines? Follow the big shots to buy a house, it will never be wrong.
In the past, they favored traditional business districts in Manila.
Because these Chinese businessmen have developed the Philippines earlier, when they bought Philippine real estate, the old business districts such as Makati and BGC had not been as saturated as they are now. They invested in real estate in these places as early as possible.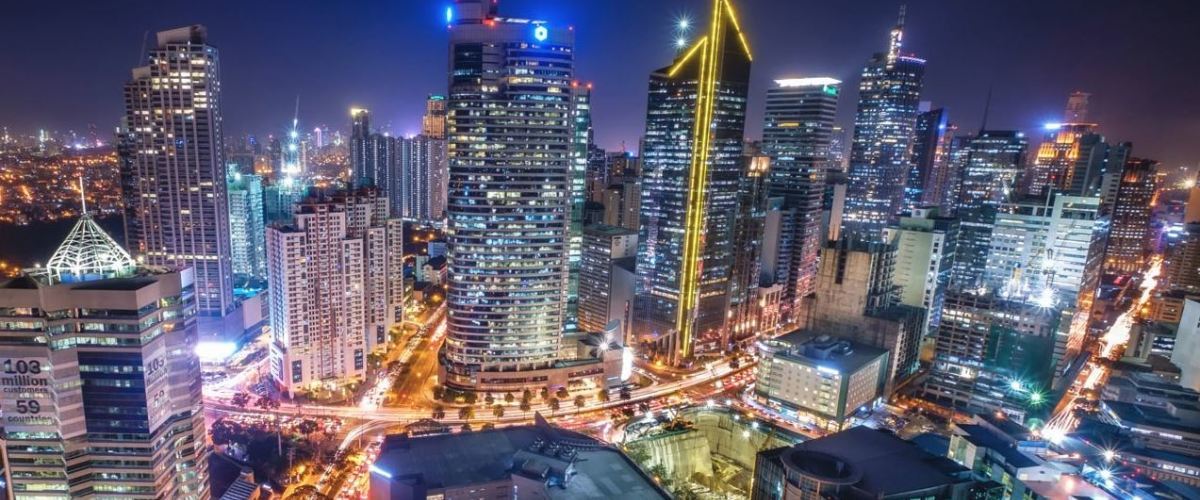 With gradual development, such old business districts have become saturated. Although relying on the location of core business districts, there is still a lot of room for house prices to rise, such places are not the prioritized option of these rich investors.
With the expansion of urbanization and the increase of urban population, it needs new areas to undertake the increasing pressure on the city gradually. So it can only continue to expand along the periphery of the city, while vigorously carrying out rail transit construction: "track + property = new town" land development model is the main theme of urban construction in the Philippines.
In Metro Manila, represented by Mandaluyong and Quezon, new business districts are under the close attention of the Philippine government in recent years. Many big shots in the business community are also paying close attention to these two areas.
Gambling industry gradually shifts to Mandaluyong and Quezon
Bloomberry Group's plan to build a gambling resort in Quezon City will make a breakthrough this year and be completed in 2022. Last month, the Group also said that its two subsidiaries signed a 10-year loan agreement of 40 billion pesos (about $765 million) for the design, construction and development of the comprehensive resort hotel.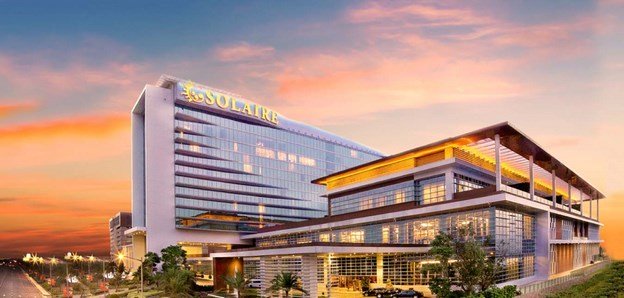 A new tourist area will be established in Cubao, Quezon, the Philippines
This is one of the most influential news about tourism and real estate in the Philippines recently. Quezon Mayor Herbert Bautista announced that Cubao Anehuta Core Business District is the new tourist area of Quezon. This will inject fresh blood into the economic development of the old capital of the Philippines, and "Quezon" will also open up a new economic development model of "business + tourism".
Quezon plans to become the world's leading medical tourism destination by 2020. According to a decree signed by Mayor Herbert Bautista, Quezon will be known as the new health tourism capital of the Philippines. In addition, the Philippine telecommunications company Globe cooperates in Quezon and decides to launch Gowifi business cooperation in Quezon Anehuta Business District. In addition, Globe Telecom (GLO. PS) is the first to launch 5G broadband services in Southeast Asia, using equipment provided by Huawei, China. All above provides fertile ground for the future attraction of more famous enterprises at home and abroad and more innovative SMEs.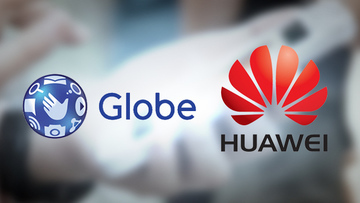 The establishment of Quezon New Business District is not only the construction of high-rise buildings and road transportation. It also injects the new town development concept of wisdom and health. Moreover, compared with other established business districts, Quezon itself is superior to other cities in natural environment. It has a huge wildlife park and a city park square. It has a pleasant environment and is very livable.
This is one of the reasons why many rich Filipinos like to live here. Far from the noise of the city, a healthier and more comfortable living environment. Yes, Quezon is No.1 place that the richest places in the Philippines like to live in. It has also the largest villas in Metro Manila.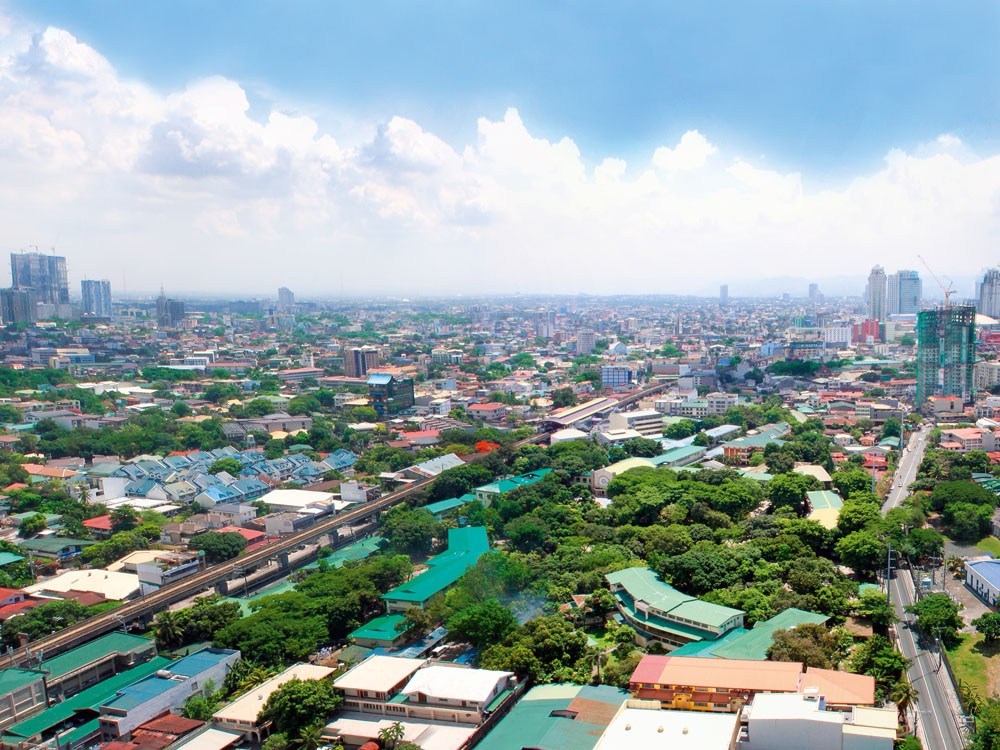 Quezon, as an area where the rich are most concentrated, has always been the preferred city for the rich. Not only is there an important intersection of LRT2 and MRT3 in the Philippines, but it is also a necessary city for the future Metropolitan Metro Line in Manila. As a transportation hub, Quezon prefers the greater urban development potential that traffic brings to Quezon.
In the future, Quezon will develop into a magnetically attractive city, attracting the concentration of population, tourism and other elements.
For more information and news about global real estate investment, please follow:
Facebook: Uoolu
Linkedin: Uoolu
Twitter: Uoolu Overseas Real Estate Investing